Casa Na Ilha is based in a house built above sea level in the island of Ilhabela, Brazil. The Residency Program is an initiative born from the idea of artists from different disciplines to create a space where creativity is encouraged, focusing in the construction of the creative process, development and curatorial process of artistic and environmental engaged projects in one place away from the city and distractions of daily routine.
---
THE ISLAND OF ILHABELA
Ecological Paradise and Preservation Area
Casa na Ilha Art Residency Program takes place in the island of Ilhabela, at the north coast of the state of Sao Pablo, Brazil. Located at 200 km from the city of Sao Pablo, is the largest island of an archipelago formed of this and other of minor dimension. Ilhabela is an ecological paradise, covered by Mata Atlantica (atlantic rainforest) home of unique fauna and flora, with more than 73 beaches and 27 waterfalls of cristalin pure water, the highest mountains are held here. Being a unique ecological ambience, and harboring various endangered species, 84% of the island is a preservation area, protected by the Parque Estadual Ilhabela.
The preservation area is also home of the Caicaras, the native community of the region. Caicaras are today a sustainable community still keeping their own tradition and ancient skills. The community is nowadays facing danger of losing their land because of economic growth and interest and local and national organization are helping them keeping their land and way of life. They fish with their own nets and with harpoon to feed their families as well as being their main economic income. The traditional know-how of is one of the main intangible assets of Ilhabela.
---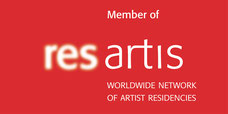 Casa Na Ilha is member of Res Artist Worldwide Network of Artist Residencies.
---